We're here to help guide you through adjusting the Clock Display on your Rest 2nd gen and/or Rest+ 2nd gen. You can customize all clock settings through the instructions below.
How to manage your Clock Display settings:
First, open the Hatch Sleep app and connect to your Rest/Rest+ 2nd gen.

In the top right corner of the Home Screen for your Rest/Rest+ 2nd gen, tap the settings icon. Hint: it looks like a hexagonal nut, as in nuts and bolts.

Select your Rest from the Hatch Products section.

Tap on Clock Display to navigate to the Clock Display menu. (Note: If you don't see the Clock Display option in Settings, your Rest may be offline or you may not be actively connected to the device)
Editing your Clock Display settings:
To adjust the Clock Display brightness – Use the slider to adjust the brightness up or down.

To use 24hr time, instead of 12hr time – Simply toggle this option on or off on the Clock Display menu.

To set a Custom Schedule for your clock – Tap Set Custom Schedule towards the middle of the screen. Set a time for the Display to turn off and on.

For example, schedule your clock display to automatically turn off between 10:00 pm to 7:00 am. Hatch Tip: we recommend this for sleeping hours to minimize light in the room.

To completely turn off your Clock Display – Just toggle it off using the Clock Display toggle at the top of the settings page.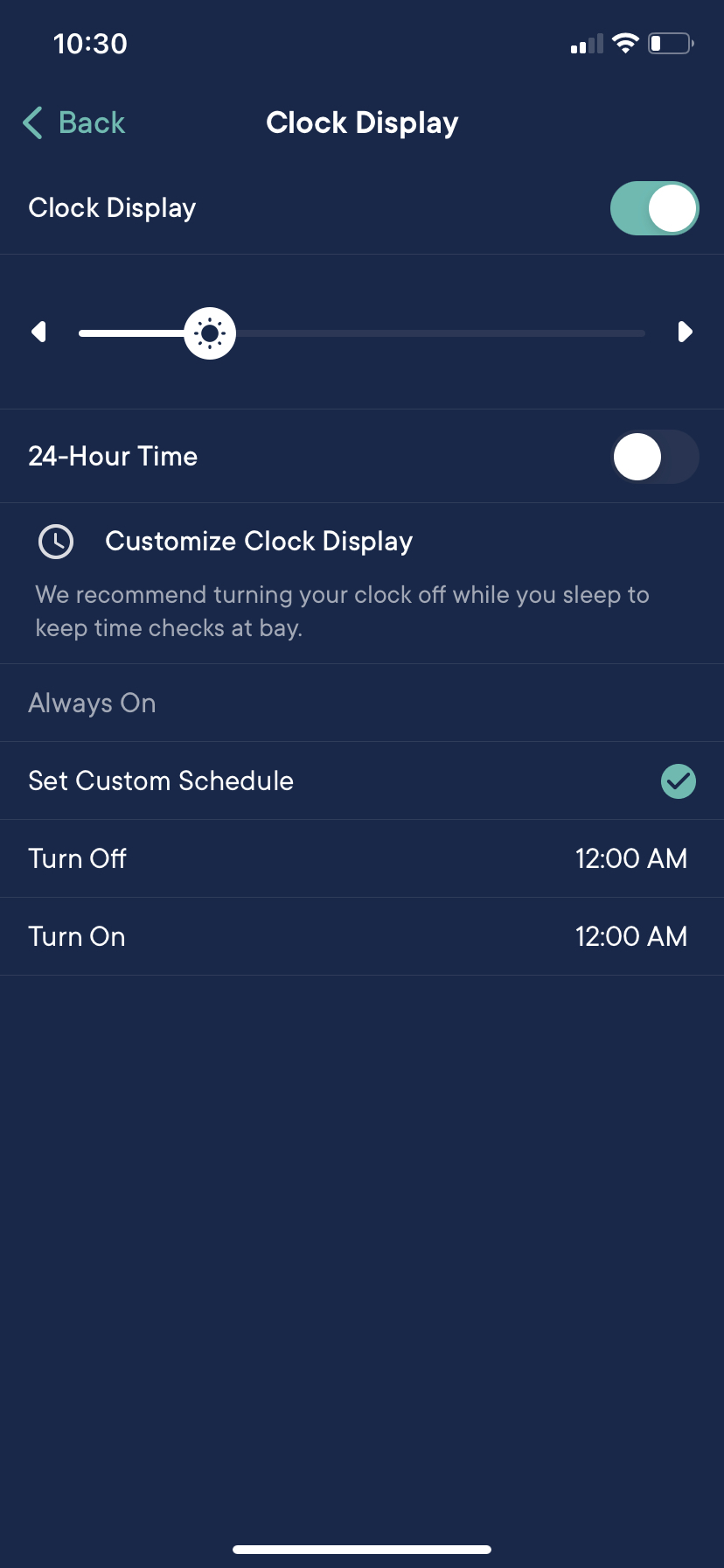 .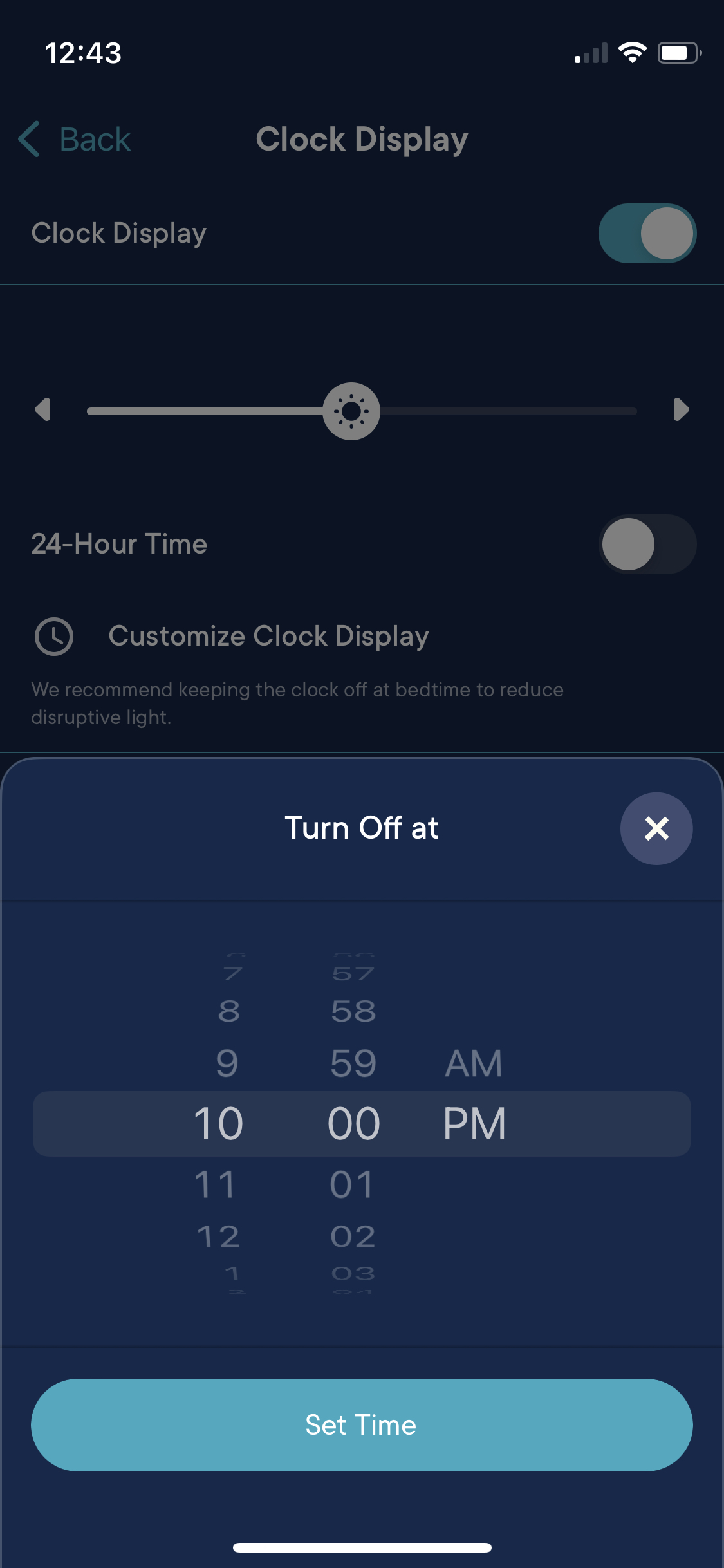 Still need help? Get in touch with Hatch Support. Head to the top menu to send us a message!