To prevent curious little hands from changing the settings on your Rest 2nd gen, or Rest+ 2nd gen, you can turn on a Toddler Lock which will disable the use of your touch ring and the volume/brightness buttons on the device itself (the nightlight button will still work when the Toddler Lock is active).
You can set your Toddler Lock to always be on so no one can change the settings without using the app, or you can set the Toddler Lock to be on a Custom Schedule (ie: 7pm-7am).
Keep in mind, if you have the Toddler Lock enabled and your Time-for-Bed or Time-to-Rise begins, you will need to use the app to transition to your favorite.
To enable Toddler Lock:
Connect to your Rest using the Hatch Sleep App.

Tap the Settings icon in the upper right-hand corner of your main screen

Select your Rest from the "Settings" screen

Select "Toddler Lock"

Toggle the switch to the On position.
Once Toddler Lock is enabled, you can update the settings.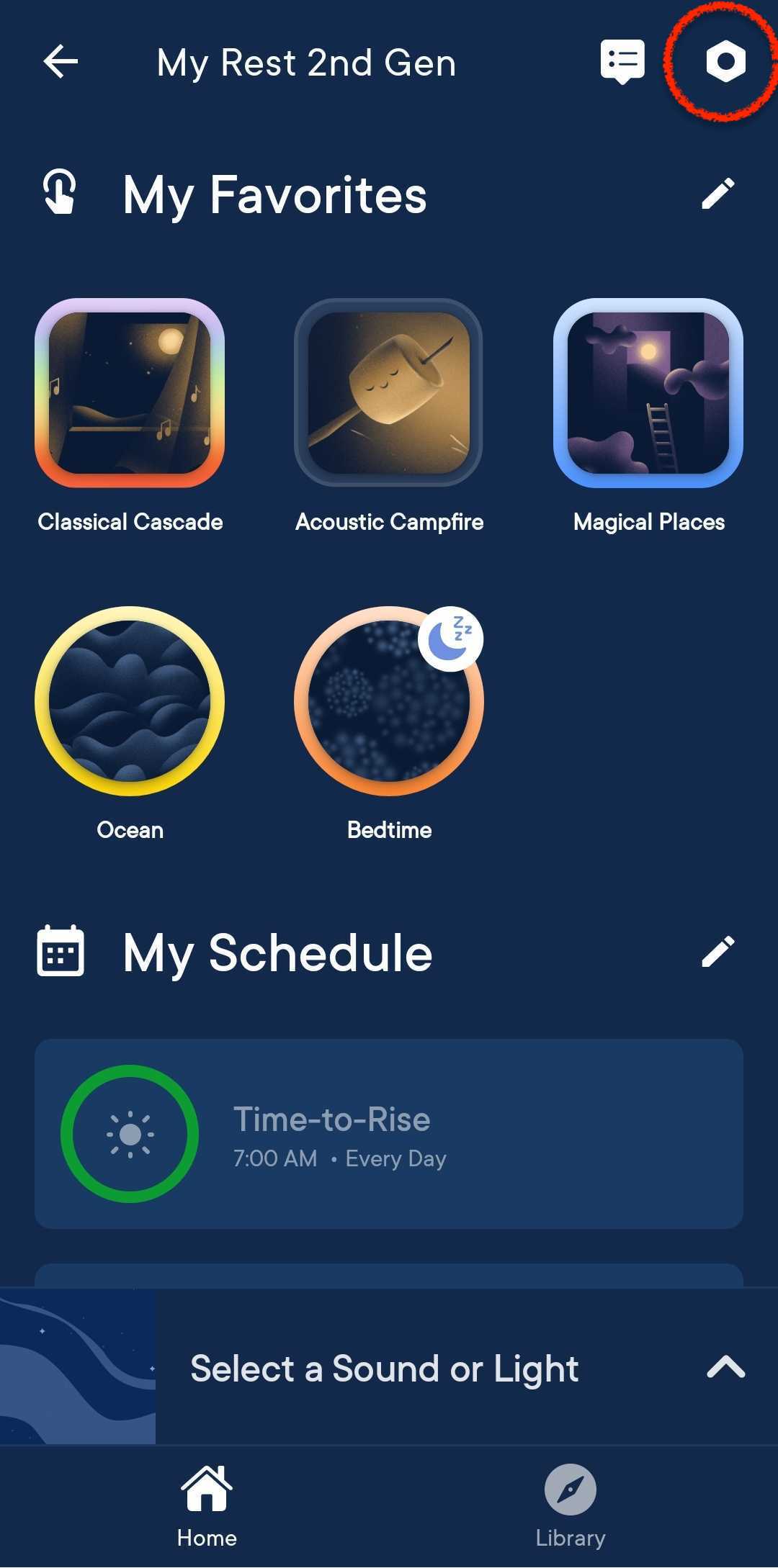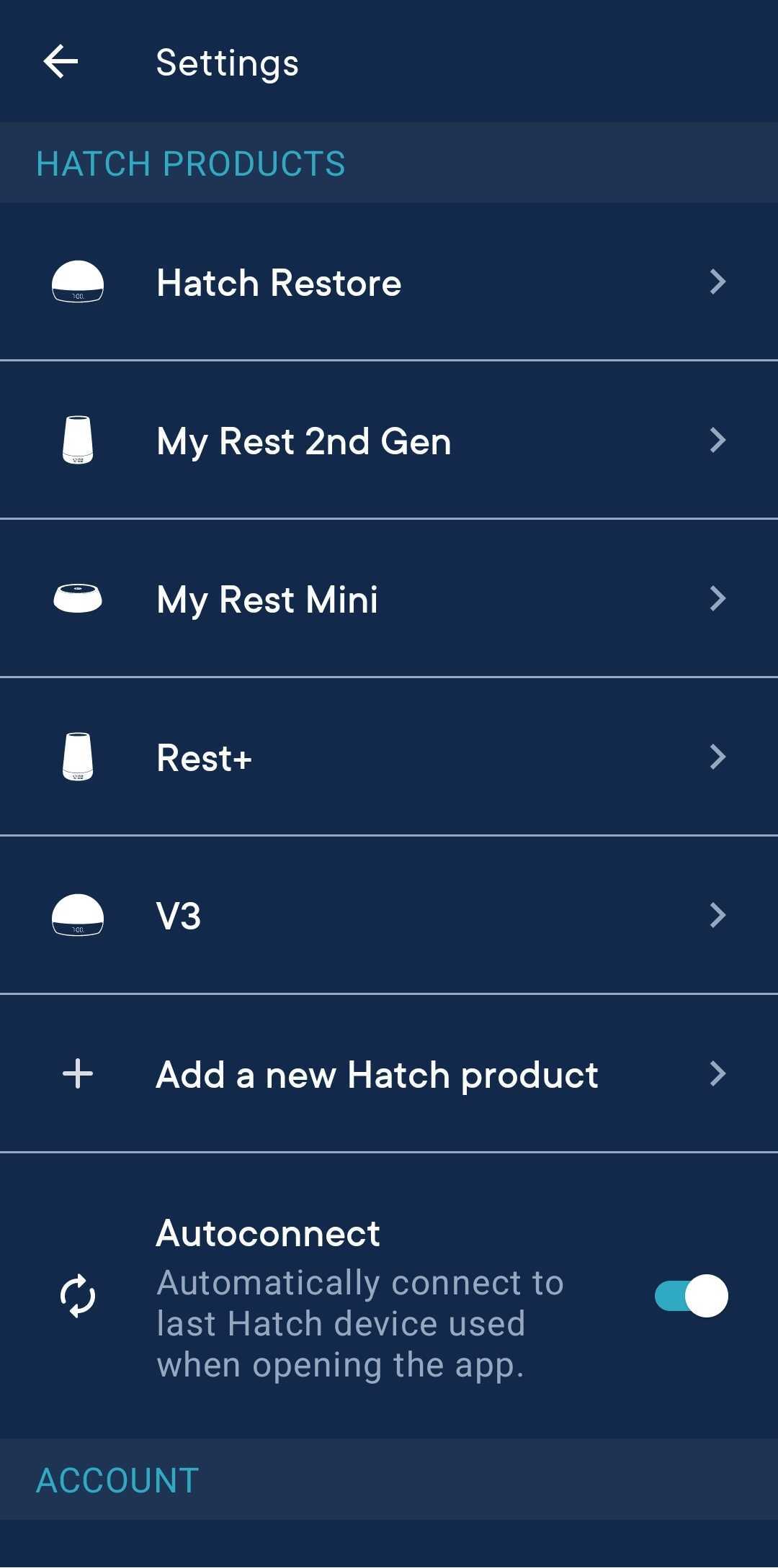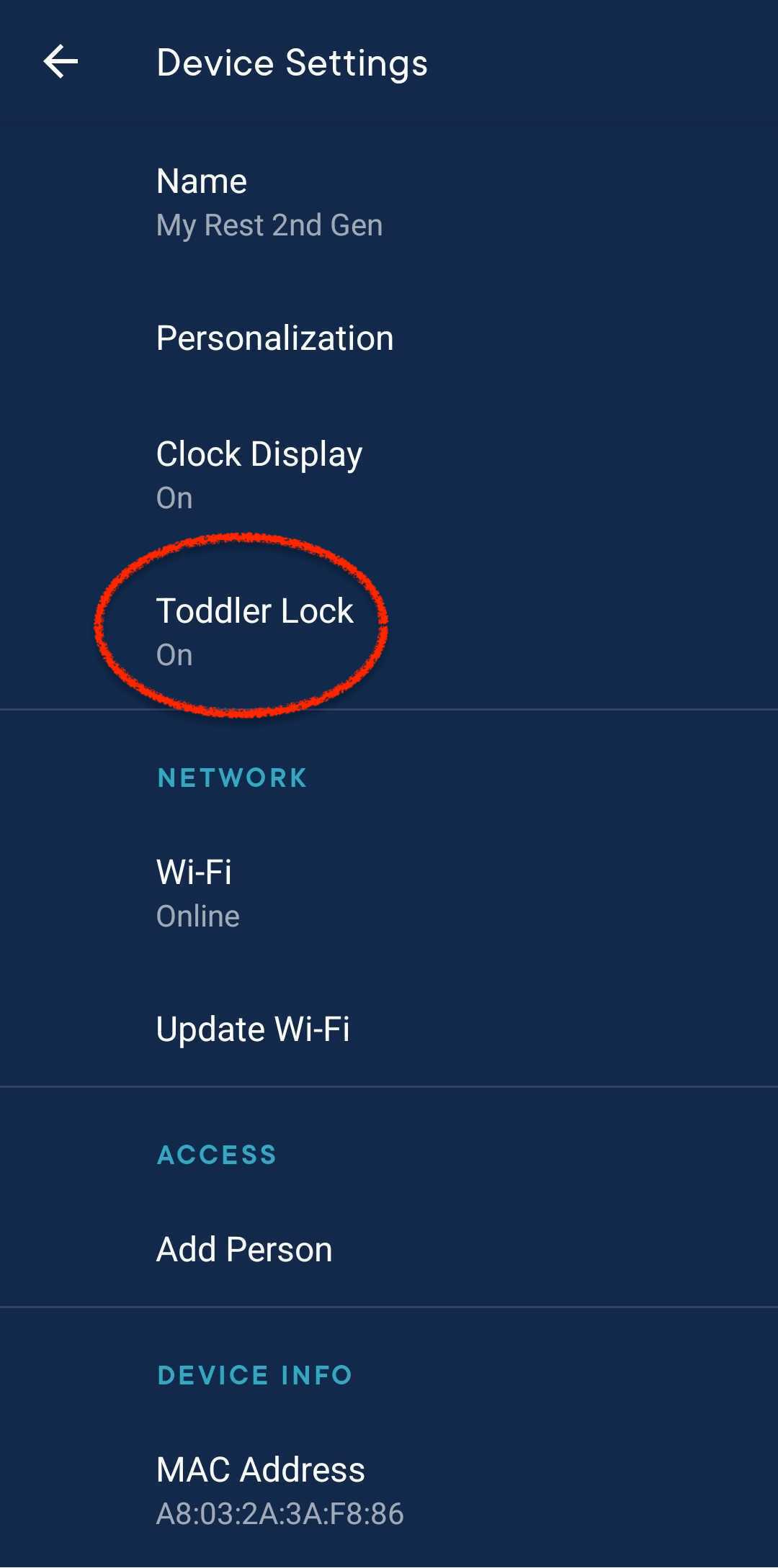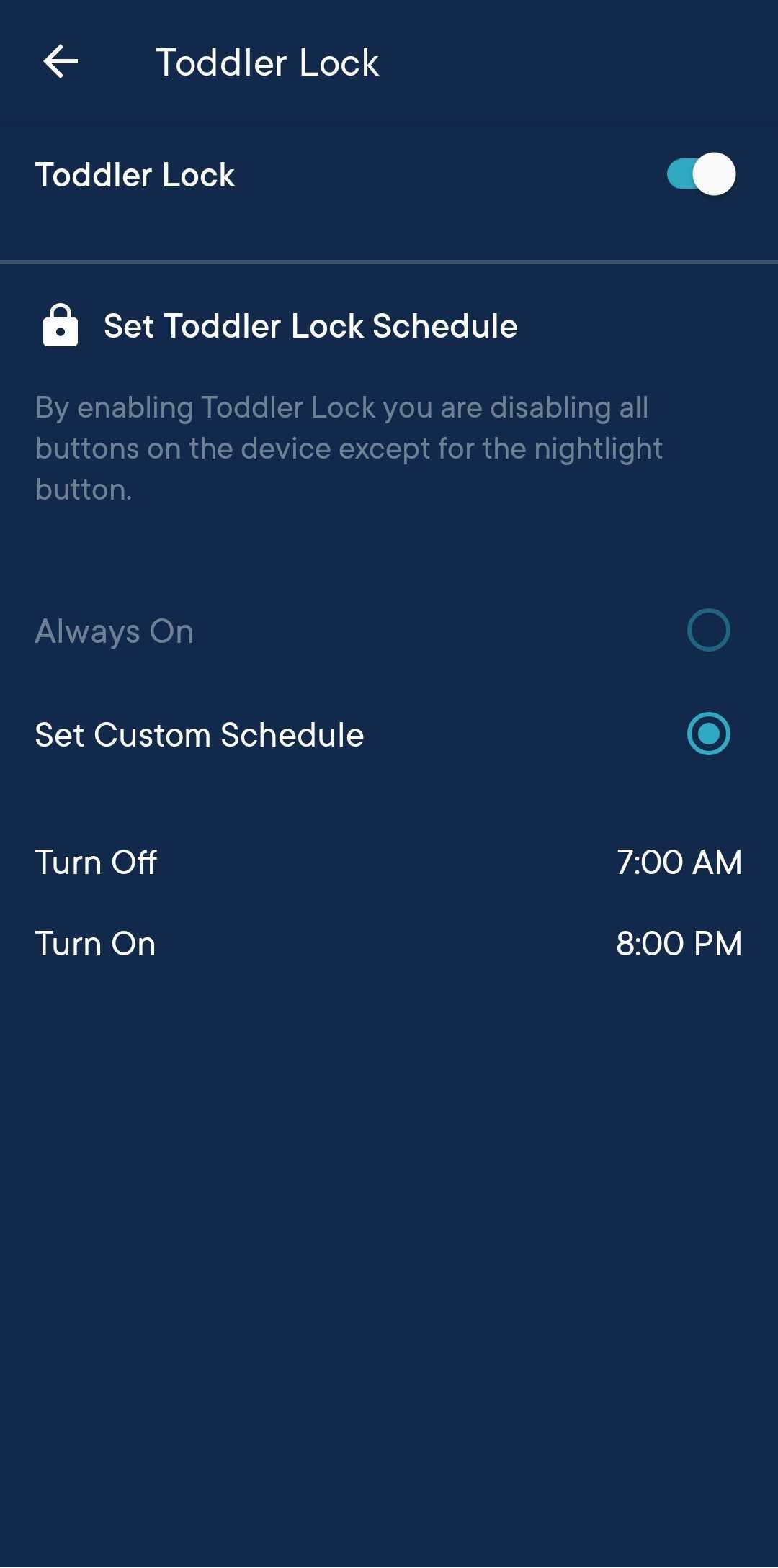 To disable Toddler Lock: Follow the same steps (1-4) as above, but toggle the switch at the top of the Toddler Lock settings screen to the Off position.
If you have any additional questions about how the Toddler Lock will interact with your schedule please head to the top menu and send us a message! We'd be happy to answer any questions you may have!